Tue., May 4, 2010, 11:02 p.m.
Insanity leads to acquittal in machete attack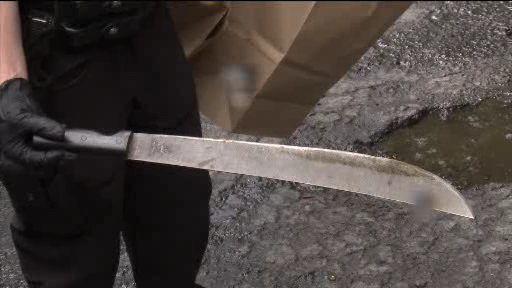 Douglas W. Harmon, the brother of the man who went on an apparent LSD-fueled shooting spree in Spokane in 1971, was accused of attacking a teenage couple with the blade outside Harmon's Spokane apartment June 17.
Eddie Ramsey required more than 100 stitches after the machete sliced his face from his life ear to his jaw, shattered a bone in his life wrist and took a chunk out of his hair
Harmon was charged with assault but quickly transported from the jail to Eastern State Hospital. He pleaded not guilty by reason of insanity on April 14, and Judge Ellen Kalama Clark acquitted him that day, according to court records.
His brother, Larry Harmon was 21 when he stormed St. Aloysius Roman Catholic Church with a .22-caliber rifle Nov. 11, 1971, killing a janitor and injuring four others before being shot to death by police.
The men's late father, E. Glenn Harmon, was a journalist and prominent Spokane attorney who represented The Spokesman-Review and Spokane Chronicle.
Past coverage:
June 24: Suspect in machete attack is brother of GU gunman
June 18: Machete victim: 'I thought I was going to die'
---
---