Thu., May 6, 2010, 3 p.m.
Witness in 2 gang crimes sought by police
A witness in criminal cases against two reputed Spokane gangsters hasn't been staying in contact with court officials, and Crime Stoppers is offering a reward for tips that help arrest her.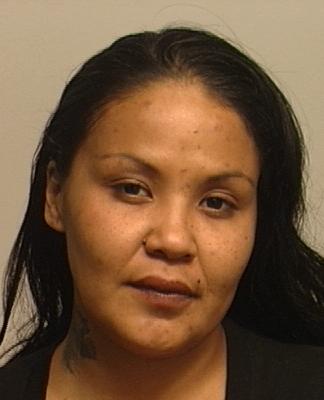 Summer R. Abrahamson, 32, is to testify in the upcoming attempted-murder trial of Timothy Lucious, who faces life in prison under the three-strikes law for a shooting last summer.
Abrahamson also is the alleged victim in a first-degree robbery and second-degree assault case against Antono E. Cook, Jr., 29.
Cook is accused of punching Abrahamson and stealing a knife Sept. 6 in a fight over a sexually suggestive text message, according to court documents. Cook also is charged with illegally possessing the gun used in the Jan 17 murder of John S. Williams.
In Lucious's case, Abrahamson was with a group of women when a fight that began at a bar festered at a party, then erupted on the other side of the city with two women shot and another punched unconscious. Lucious is the alleged shooter.
Prosecutors want Abrahamson jailed to assure her presence at trial.
"Based on her numerous unfavorable contacts with law enforcement and the courts, it is doubtful she would voluntarily appear for trial," according to court documents.
Abrahamson has previous convictions for robbery, drugs, assault and malicious mischief.
A $100,000 material witness warrant was issued April 23. Crime Stoppers offered a reward for tips on her location this week.
Anyone with information is asked to call 1-800-222-TIPS, or submit tips online here.
---
---