Wed., May 12, 2010, 1:05 p.m.
Man w/ 12+ felony charges adds a few more
A man charged with more than 10 felonies since last fall is now accused of an armed home-invasion robbery that targeted a woman with a safe full of cash.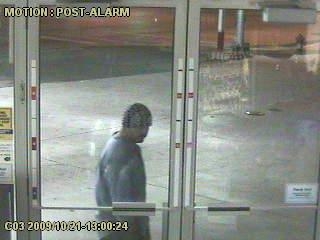 George W. Butrick, 32, (left, allegedly) appeared in Superior Court Tuesday on robbery charges connected to a Jan. 26 incident at an apartment in the 700 block of North Monroe Street.
Matthew L. Short, 43, also is charged in the case and is due in court soon.
A third suspect has not been identified, but court documents show police believe a felon arrested after a standoff late last month, 25-year-old Dustin C. Rauscher (right), is a perso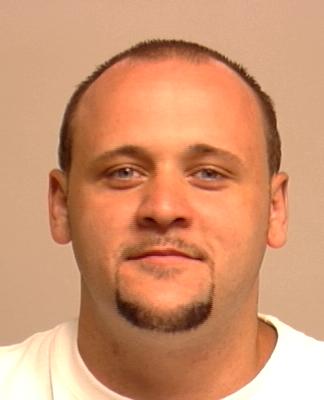 n of interest.
The alleged victim, Ardythe M. McGough, told police she knew Short and recognized him and Butrick when they forced their way into her apartment and stole cash and valuables, according to court documents.  McGough identified Butrick through a photo on the TV news, and through a photo montage.
She said Butrick and the unidentified man were armed with handguns and threatened to kill her before tying up her friend, William O. Armstrong, with zip ties and stealing his cash and cell phone, then cash from a safe, according to court documents.
Armstrong followed the robbers and heard Short speak on the phone with someone referred to as "Swift" and "Dustin."
Short's girlfriend told police that Short and Rauscher "are close personal acquaintances (homies) and have been for a number of years," according to court documents. Short denied knowing Rauscher, police said; Butrick said Rauscher was living at Butrick's home while Butrick is in jail.
Butrick was arrested in the fall but posted bail on about a dozen charges in December. He returned to jail in February after allegedly threatening a bail bondsman with a gun.
Police say Butrick worked with Ronald Foreman, who has been charged with leading organized crime.
---
---