Thu., May 13, 2010, 9:20 a.m.
Tabloid looks at Brosnan MySpace murder
A 2008 Spokane Valley murder in which the killer impersonated his victim on MySpace to try to cover the crime is featured in the National Enquirer this month.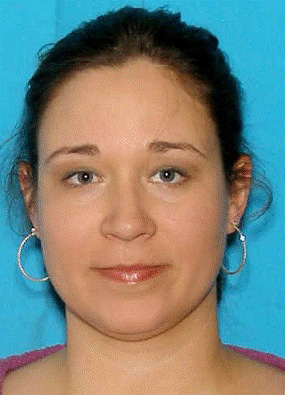 Sandwiched between an appalling story speculating about the health of Brad Pitt and Angelina Jolie's children and an equally trashy story about Dale Earnhardt Jr. reportedly running off with a football coach's wife is an article rehashing the tragic story of Uriah (top) and Becky Brosnan (right).
That's right, the publication that actually thought it deserved a Pulitzer Prize for exposing John Edwards' love child apparently sent a staffer to Spokane for Brosnan's sentencing back in January (he's pictured above at that hearing).
The article by Philip Smith describes Uriah Brosnan as a "coldblooded" killer whose "desperate" and "fiendish scheme" to cover his crime by sending Becky's family MySpace messages from her account failed miserably.
The article includes quotes from Enquirer interviews with Becky Brosnan's sister, Tina Crone, and Spokane County Deputy Gayle Ervin. It also quotes Judge Tari Eitzen lamenting the fact that she could only give Brosnan 18 years for the Jan. 28, 2009, killing because prosecutors amended his charge to second-degree murder instead of first-degree.
The article is in the May 10 issue.
Jan. 22. 2010: Wife killer receives 18-year sentence
Dec. 29, 2009: Brosnan pleads guilty to beating death of wife
Feb. 11, 2009: Man impersonated wife online after killing her
---
---