Mon., May 17, 2010, 12:51 p.m.
Ex-gym teacher sentenced for sexual abuse
A former high school gym teacher could be released from custody in six months after admitting to having sex with a 16-year-old girl.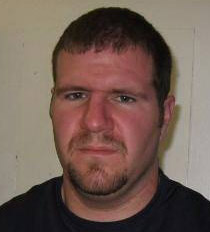 Darin J. DeBolt, 26, was sentenced to four to eight years in prison on Friday, but a Benewah County District Court judge retained jurisdiction over the case.
That means DeBolt will undergo treatment at the North Idaho Correctional Institute in Cottonwood and the judge will hold hearing in six months to determine if he should he released or sent to prison.
DeBolt was arrested in February at the 130-student Lakeside High School in Plummer, where he had worked for five years.
The sexual abuse occurred in October, according to the Benewah County Sheriff's Office. DeBolt was on the cheer squad at Eastern Washington University (he's pictured above in September 2008) and was a cheerleading coach for a private organization in Spokane Valley.
Past coverage

Feb. 3: Gym teacher accused of sexual abuse
---
---