Mon., May 17, 2010, 5:19 p.m.
Gang task force arrests well-known felon
A 29-year-old man with an extensive criminal history but only brief stays in prison is back in jail after an arrest Friday by the local gang task force.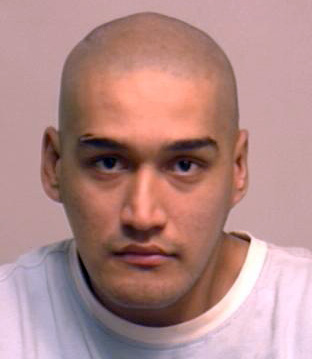 Joseph A. Bercier, a self-proclaimed member of the Sureno gang, was wanted on a fourth-degree assault charge after his girlfriend, Diedra West, told police on Wednesday that he'd assaulted her at her home in the 11507 E. Mission Ave., where he's lived for a couple months. 
West told police that Bercier, a convicted felon, had a gun, according to a warrant used to search a green Ford Explorer on Friday.
Police set up surveillance on the Mission Avenue location Friday and saw Bercier open the trunk of a the Explorer before leaving in a gold Chevrolet Tahoe. He was arrested by members of the Spokane Violent Crime Gang Enforcement Team that afternoon.
Bercier has been involved in police investigations and chases for several years.
His criminal history dates back to a malicious mischief conviction in Douglas County when he was 15. It includes at least six adult felonies, including posession of a controlled susbtance and unlawful possesion of a firearm and a conviction in April 2009 for second-degree robbery in connection with a shooting in July 2008. Bercier eluded capture at least once after that shooting.
He's been a Crime Stoppers fugitive several times and once had a special $250 reward for his arrest eluding police in a stolen car after the July shooting. But he's never served much time in prison.
News archives show he received 20 months in prison with credit for 20 months already served for a May 2009 conviction for theft of a motor vehicle. He was sentenced to 22 months about that same time for the robbery conviction, but he was in state prison only from May to October, according to the state Department of Corrections.
Bercier returned to state prison for two weeks in March for violating his release conditions. Now he's back in jail on a Department of Corrections hold and new misdemeanor assault
---
---