Wed., May 19, 2010, 5:30 p.m.
FBI: Serial robber suspected in bank holdups
A man wh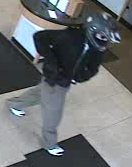 o targeted Chase Bank on Tuesday may be a serial robber responsible for three other holdups at two banks since December.
 The FBI is investigating the robberies, which began Dec. 22 at Sterling Savings Bank, 3000 S. Grand Blvd. Chase Bank, 2215 W. Northwest Blvd, was robbed Feb. 13 and April 19.
  In each of those robberies, the gunman wore a mask and a hooded jacket, though a different one each time. 
In Tuesday's robbery, the culprit wore a motorcycle helmet and forced an employee to the ground at gunpoint.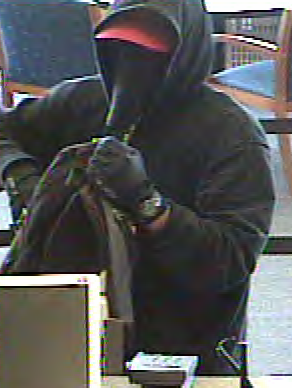 The man is described as white, 6-feet tall, in his 30s with a thin-to-medium build and fair complexion. 
Anyone with information is asked to call the FBI's Spokane office at (509) 747-5195, extension 2. If it's after hours, call (206) 622-0460.
Photos of the Tuesday's robbery and the robbery on April 19 are posted.
For photos of the Feb. 13 and Dec. 22 robberies, check out this post from March 4:  Police: Man robbed 2 banks in 2 months
---
---