THURSDAY, MAY 20, 2010, 7 A.M.
Hearing in Otto Zehm case set for Monday
By Thomas Clouse

A hearing is set for Monday on the conflict of interest claim brought by prosecutors in the Karl Thompson case.
Earlier this week, the 9th Circuit Court of Appeals appointed U.S. District Court Judge Philip Pro of Las Vegas to decide the issue. Judge Fred Van Sickle had asked for a new judge to be appointed.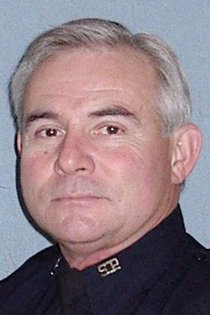 Pro held a telephone conference Wednesday in which U.S Attorney Tim Durkin explained why he believes a conflict exists with Thompson's defense and defense lawyer Carl Oreskovich presented a waiver by Thompson (left) saying he's willing to wave his right to "be represented by counsel with undivided loyalties," he wrote in part.
"I am aware of the potential conflicts of interest that could arise with the continued representation of Mr. Oreskovich, Mr. (Stephen) Lamberson, and other members in their firm," Thompson wrote.
Durkin's motion asks for Oreskovich to either be disqualified or for a detailed review into how the city has handled Thompson's defense.
The Spokane City Council twice voted last year to hire Oreskovich to represent the "City and its employees" in the $2.9 million civil suit brought on behalf of the estate of Zehm by the public interest law firm Center for Justice.
Thompson later hired Oreskovich to represent him in the criminal case, Oreskovich wrote in court documents. Oreskovich also wrote that he signed an addendum to his contract in 2009 to specify that he was only representing Thompson.
Assistant Chief Jim Nicks, Detective Terry Ferguson and Officer Jason Uberuaga could be called to testify at Monday's hearing.
Nicks was the acting chief and he maintained for months that Zehm "lunged" and "attacked" Thompson until the release of the surveillance video clearly showed no such lunge or attack. Ferguson investigated the confrontation and forwarded her report to Spokane County prosecutors indicating she had no evidence that Thompson used excessive force.
However, Durkin has alleged in court documents that at least three witnesses are expected to testify that they saw Thompson hit Zehm in the head with a police baton, which would constitute illegal lethal force.
And Uberuaga initially gave federal agents statements saying he believed Thompson used excessive force. But Durkin wrote in court filings that Uberuaga asked to change his statements after consulting with Assistant City Attorney Rocky Treppiedi.
---
---