Fri., May 21, 2010, 6:30 a.m.
Lawyer: Fugitive was in Cali for cuz's funeral
A Spokane man accused of trying to run two men over with his car last fall left the state to attend his cousin's funeral in the Long Beach/ Compton area of California.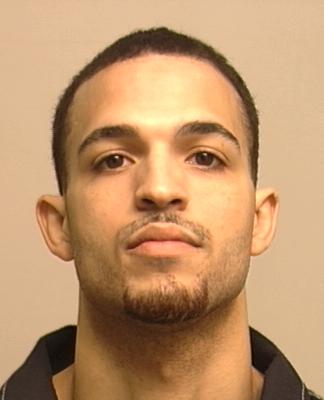 But Cedric E. Burton, 23, wasn't allowed to leave the county, and he never sought permission to do so.
Now he's back in Spokane County Jail after being arrested in Los Angeles County.
His public defender, Mark Hannibal, said Thursday that Burton had a round-trip plane ticket that would have put him back in Spokane in time for his next court appearance on attempted murder charges.
"It was a family-type emergency," Hannibal said.
A warrant was issued for Burton's arrest after his girlfriend told police he'd assaulted her and threatened to take their young daughter to California.
Prosecutors said that violated Burton's release condition on the attempted murder charges from last fall.
Judge Ellen Kalama Clark, saying she was "real concerned about Mr. Burton's behavior," increased Burton's bail on two counts of bail jumping from 10,000 to $30,000. She also increased his bail on the attempted murder charges to $200,000 from $100,000. That's in addition to a new harassment charged filed today that includes a $100,000 bond.
Deputy Prosecutor Eugene Cruz, sitting in for Mark Cipolla, had requested $1.5 million bail. Shortly after Clark rejected that request, prosecutors filed an additional charge against Burton relating to an alleged violation connected to a 2008 case. He'll be back in court on that charge, along with the new harassment charge, today.
Hannibal said prosecutors "overcharged" Burton for the alleged incident last fall.
"I'm a little bit surprised that the state's charged that as two count of first-degree attempted murder," he said.
Court documents show police investigated the incident as a second-degree assault case.
A second suspect, Charles Willy Jackson, still is wanted. Crime Stoppers is offering a reward for tips that lead to his arrest.
Police say Burton, who has convictions for drug dealing and second-degree assault, is a gang member and was present at a party in January in which John S. Williams was shot to death, according to court documents related to theongoing investigation. Burton's previous conviction for second-degree assault stems from a fatal gang shooting in 2005. The list of defendants in that case includes at least four men involved in the ongoing Williams murder investigation.
Past coverage:

May 3: Warrant issued for accused would-be killer
---
---