CdA bar raided, 6 arrested in cocaine bust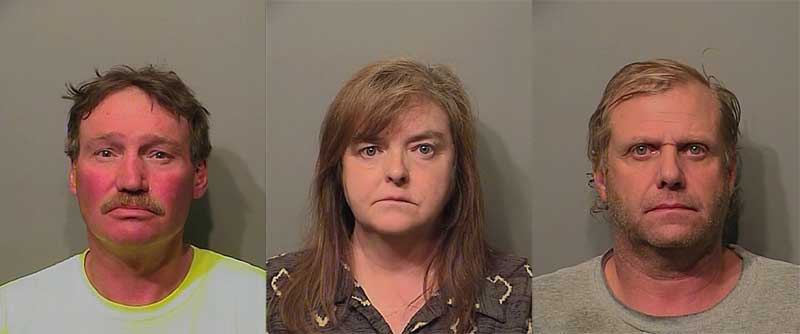 For 20 years, federal agents allege, a Coeur d'Alene cocaine dealer went undetected by law enforcement, thanks in part to a tight-knit group of traffickers that included his friends and family. 
But James Roy "Slim" O'Neill's alleged criminal enterprise imploded Tuesday when he and six other suspects were arrested after a months-long drug investigation involving a Coeur d'Alene bar now targeted in a federal forfeiture. 
A federal complaint filed Friday says O'Neill used proceeds from drug sales to finance an expensive lifestyle, including cars, recreational vehicles and annual trips to the Daytona 500 race in Florida.

O'Neill and his wife, 44-year-old Lecia D. O'Neill, were arrested Tuesday, as were Gary A. Votava, 51; Christopher B. McFarland, 48; Stephen J. McCabe, 51; and Debra L. Margraff, 48, all of Coeur d'Alene. Arrested in Kennewick was Manuel Rivera, 34.
Read the rest of my story here.
Pictured above: Top row, left to right: James O'Neill, Lecia O'Neill and Christopher McFarland. Bottom row, left to right: Stephen McCabe, Debra McGraff and Gary Votava.
---
---