Wed., May 26, 2010, 8:04 p.m.
Repeat offender busted at pawn shop
A burglary suspect arrested after reaching 100 mph during a freeway chase two weeks ago but later released from jail is back behind bars after police s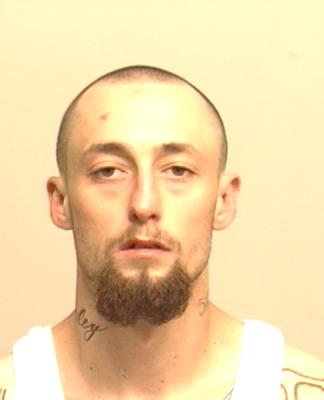 ay he tried pawning stolen guns.
Allen S. Easley (right), 23 and considered one of Spokane top 10 repeat offenders, was picked up Tuesday at Pawn One, 3705 N. Market, along with Brittnei J. Fawver, 19 (left).
Easley's cur
rent stay at the Spokane County Jail is his fourth since mid-April.
"This is a chronic pattern of crime sprees committed by prolific repeat offenders who continue plague our community," said Officer Jennifer DeRuwe in a news release. 
Easley was arrested earlier this year on car theft and drug charges but spent little time in jail, documents show. He left jail after appearing in Superior Court on car theft and drug charges but was back by the end of April, however, after a suspected check forger told police it was Easley who stole the check during a burglary at a car dealership.
During questioning in connection with that case, Easley reportedly admitted to another burglary and told police of a woman who has equipment to make bogus checks using legitimate bank account numbers stolen from bills left in mail boxes, according to court documents. Easley appeared in court May 3 but left jail shortly after, and prosecutors have not yet filed burglary charges.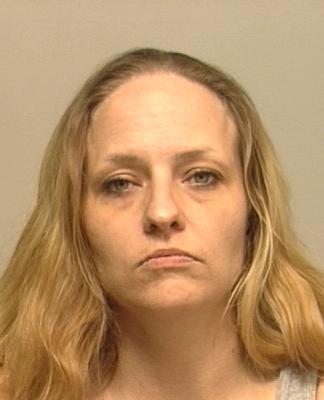 Police arrested the woman accused of making checks, Kristina Fricke, as well as Easley's girlfriend, Randi Shepherd, April 30 in connection with the burglary investigation, but neither has been charged.
Also arrested was 36-year-old Kimberly L. Fawver (right), on charges of possession of a stolen motor vehicle, forgery and identify theft. She was arraigned on Tuesday and remains in jail.
Easley said he used Kimberly Fawver's car to commit at least one of the burglaries, according to court documents. It's unclear if Brittnei and Kimberly Fawver are related.
Easley returned to jail after a high-speed police chase May 9. He posted $20,000 bail May 14 but remains behind bars after appearing in Superior Court today on new charges.
Police believe Easley and Britteni Fawver may be responsible for other thefts in Spokane and released their mug shots Wednesday in hopes alleged victims will file reports with Crime Check, (509) 456-2233.
Easley has a swastika tattooed on the back of his head, police said.
---
---