Thu., May 27, 2010, 2:13 p.m.
Reward offered for tips on stabbing suspect
A man accused of stabbing another man in what police believe may have been retaliation for an earlier fight is wanted by Crime Stoppers.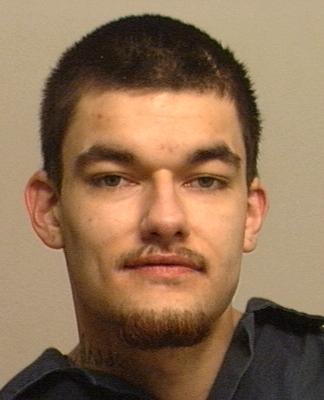 The organization is offering a reward for tips that help arrest Jacob M. Maravilla, 20.
Maravilla (right) is wanted on several charges, including first-degree assault, in connection with a Feb. 10 attack at 907 E. Wabash. A resident, Michael P. Dennis, suffered a non-lief threatening stab wound to his back.
Oscar Rodriguez, 24, was arrested last week and remains in jail. Another suspect, Richelle R. Swinkels, 20, was arraigned in Superior Court Wednesday and was given an August trial date. A warrant has been issued for a fourth suspect, Meghan L. Jeske, 21, after she did not show up for her arraignment yesterday.
Witnesses said Rodriguez punched one victim, and woman struck him with a hammer. Maravilla was identified was Dennis' attacker, according to the court documents.
Maravilla was arrested the next week on charges of first-degree burglary and second-degree assault, but the investigation was ongoing and charges weren't filed until May 10. A warrant was issued May 13.
Maravilla, whose moniker is Baby Joker, is considered a gang associate and repeat offender.
He has convictions for driving on a suspended license, possession of a dangerous weapon and possession of a stolen vehicle and last gave 1508 E. Hartson in Spokane as his home address.
Past coverage:
May 21: Suspects named in retaliatory Feb. stabbing
---
---