Killer's Spokane family to testify in Reno
RENO, Nev. (AP) — Convicted murderer and rapist James Biela grew up in a poor and abusive household where his father routinely beat his mother and the children cowered in fear, sometimes using a bucket in their bedroom as a toilet.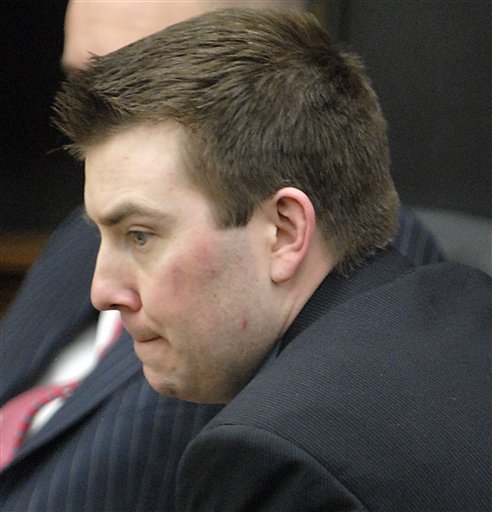 A jury in Reno trying to decide whether to sentence the 1999 West Valley High graduate to death heard about his traumatic childhood Friday in testimony from a psychiatrist and one of his two sisters.

Dr. Melissa Piasecki says Biela's mother, Kathy Lovell, who lives in Spokane Valley, suffered broken teeth and ribs. Earrings were ripped from her ears and she had wrist surgery because she was bound so many times.
The doctor says Lovell sometimes sought shelter by hiding under the kids' beds. But they would end up watching as he dragged her out and beat her again.
The jury deliberated for just over six hours before finding Biela, who police believe worked in the Moses Lake area after the crimes, guilty on Thursday of all five counts tied to the 2008 killing of the 19-year-old Denison and assault of the others.
District Attorney Dick Gammick says it is cases like this that always strengthen his faith and belief in the jury system.
Past coverage:

May 28: WV grad guilty of rape, murder
May 25: Defense rests in ex-Spokanite's murder trial
May 25: Prosecution rests in WV grad's murder trial
May 14: Ex-Valley man on trial for murder in Reno
Nov. 27, 2008: WV grad held in Reno killing
---
---