Fri., May 28, 2010, 4:06 p.m.
Teens in crash were drinking, charges filed
Two teenagers had alcohol in their systems when the crashed their cars last winter, killing a 19-year-old Spokane woman.
Brooke A. Reese's blood-alcohol level was .06 and Taylor D. Marean's was .12 after the Feb. 14 crash on Hatch Road near 54th Avenue that killed Jacoby N. Bryant, (pictured) according to documents filed this week in Spokane County Superior Court.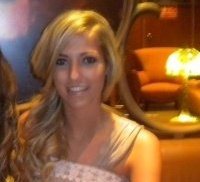 Vehicular homicide charges were filed Wednesday against Reese and Marean, but no arraignment has been scheduled.
Detectives found meth in Reese's purse, but she has not been charged with drug possession.Court documents indicate only alcohol was detected in her system.
The sheriff's detective who investigated the crash said Reese and Marean likely be in court in mid-June after school is out. Marean is a student at the University of Washington.
Investigators believe he and Reese were racing when their cars collided on southbound Hatch Road near 54th Avenue early Feb. 14.
Bryant was in the passenger seat of Reese's 1999 Pontiac Grand Am, which struck a tree after colliding with Marean's 2005 BMW about 2:24 a.m., according to the Spokane County Sheriff's Office.
At least one person witnessed the crash, according to the newly filed documents. Ralph Reyes-Lao was driving northbound on Hatch with a Karra Skinfill when a white car being tailgated by a black car sped past them.
Reyes-Lao knew they wouldn't make the curve at 57th and looked in his rear-view mirror as the cars collided with the tree.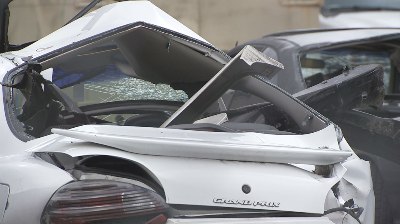 A woman at the crash scene told them "everything was fine," according to court documents.
Detectives believe Marean's BMW was going 51 mph when it struck Reese's Pontiac (pictured). The speed limit on Hatch is 30 mph.
Reese later reportedly admitted to drinking four shots of Vodka at a party near 25th and Grand before the deadly crash.
She cried at the hospital to detectives, saying "she was responsible for her friend's death and had to live with it the rest of her life," according to court documents.
April 5: Charges recommended in crash that killed teen
---
---