Thu., Nov. 4, 2010, 8 a.m.
Cops search jailed sex offender's home
A sex offender has been jailed on child rape charges after three children told Cheney police he'd assaulted them. 
A forensics technician and a Cheney police detective searched a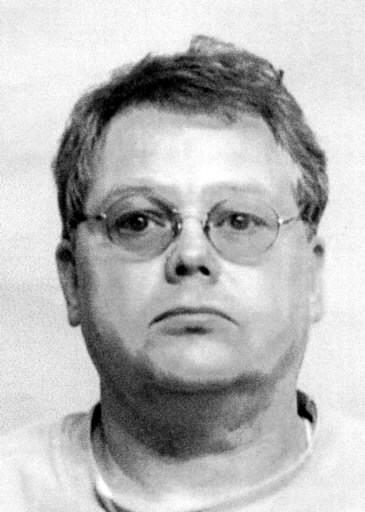 trailer belonging to Bruce L. Austin, 55, at 2225 1st St. in Cheney Tuesday, where they seized a computer, cameras and other evidence, including a letter from New York about sex offender registration.
Austin (pictured in 2002) is in Spokane County Jail on $250,000 bail, where he was booked Oct. 8 after his alleged victims described the abuse in interviews with child specialists.
Two girls said Austin had molested them while they were at Cheney Baptist Church and at Austin's trailer.
A boy said Austin had raped him after giving him alcohol and night-time medication. Detectives obtained a search warrant for Austin's home after the boy said he'd seen Austin viewing pornography in the trailer, according to the warrant, filed Wednesday in District Court.
Austin has pleaded not guilty to charges of first-degree child rape and first-degree child molestation.
A news article in 2002 described him as a level 3 sex offender who served a year in prison after pleading guilty to sexual misconduct with boys. He has a previous conviction in Alaska for sexual abuse of a child and first-degree sexual assault.
---
---