Tue., Nov. 16, 2010, 4 p.m.
Gunman gets 63 years for 2 murders
A Spokane man who gunned down two men in a dispute over a car trade has been sentenced to nearly 63 years in prison.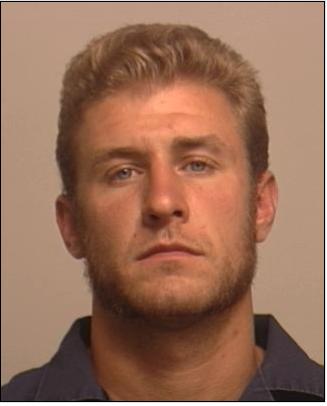 Merle W. Harvey, 28, is in jail awaiting transport to state prison after Superior Court Judge Tari Eitzen sentenced him on Friday to 753 months in prison.
A jury convicted him in late September of first-degree murder, second-degree murder and two counts of first-degree unlawful possession of a firearm for the Sept. 26, 2009, killings of 41-year-old Jack T. Lamere and 45-year-old Jacob J. Potter.
Harvey had claimed self defense. He declined to speak at the hearing, which included testimony from victim family members. He was ordered to serve consecutive sentences for the murders with an extra 10 years because two firearms were used.
Defense lawyer Scott Mason had requested a sentence of 40 years. But Eitzen pointed out that she'd sentenced Harvey to an exceptionally low sentence after he was convicted of first-degree assault in 2000. She believed he would turn his life around then, but he proved her wrong.

Sept. 29, 2010: Harvey convicted of 2 murders

Sept. 23, 2010: Forced haircut preluded double homicide
Sept. 16, 2010 : Trial begins in double homicide over cars
Sept. 28, 2009: Suspect at large after shooting
Sept. 29, 2009: Victim had sought new life
Oct. 9, 2009: Hells Angels vowed to kill murder victim 10 years ago
Oct. 17, 2009: Man says he killed in self defense
---
---