Tue., Nov. 16, 2010, 8 a.m.
Police chase nets wanted sex offender
A level 3 sex offender who hasn't checked in with authorities recently was arrested Sunday evening after he allegedly crashed into another car while fleeing Spokane police in a stolen Honda Accord.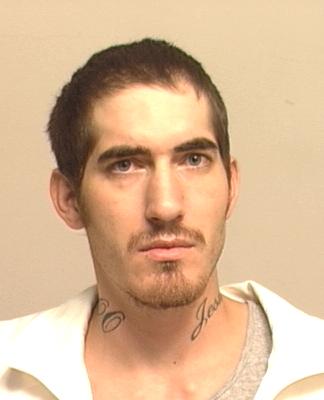 Travis R. Keene, 30, remains in jail on a probation hold after appearing in Superior Court Monday on charges of taking a motor vehicle without the owner's permission, eluding police, possession of methamphetamine and illegal possession of a firearm.
The chase began about 7 p.m. Sunday near Division Street and Glass Avenue ended at East Empire Avenue and North Perry Street, where Keene crashed into another car, injuring a woman driver and an 8-year-old girl, police said. They did not need to be hospitalized.
Keene fled the crash scene on foot, according to police, but was chased down by Officer Sean Wheeler. He was taken to a hospital to check on back pain before being booked into jail.

Keene, classified as a sex offender considered most likely to reoffend, is on Department of Corrections supervision until 2013.
He was released from prison in November 2006 after serving three years for third-degree rape for attacking a 23-year-old woman he had just met. He also has a conviction as a teenager for lewd conduct.
The sheriff's office sex offender registry lists him as noncompliant for failing to verify his address.
---
---