Tue., Nov. 30, 2010, 2 p.m.
Shooting at girl's room gets man 79 mos
A man who fired a gun into an apartment room where a toddler was sleeping was sentenced this morning to about 6 1/2 months in prison. 
Joseph L. Bledsaw, 25, was arrested about a month after the sh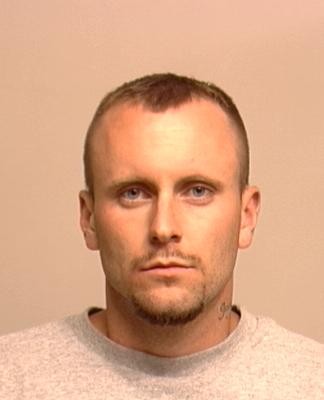 ooting in a fiery car crash that saw a Spokane County sheriff's deputy pull his passenger to safety.
Bledsaw pleaded guilty today to second-degree assault with a deadly weapons enhancement, two more counts of second-degree assault and one count of unlawful possession of a firearm. Spokane County  Superior Court Judge Sam Cozza ordered him to serve 79 months in prison.
Police say Bledsaw was intoxicated on Feb. 27 when he fired shots into an apartment at 15917 E. Sprague Ave., after a couple complained to police about noise. One of the bullets struck a metal bed post and landed on the blankets covering a 3-year-old girl.
Bledsaw has previous convictions for drugs. He also was convicted of first-degree malicious mischief in Spokane County after crashing into several cars while fleeing a state trooper in 2004. (The picture up top is from that arrest.)
Bledsaw has a charge of attempting to elude arrest that has not yet been resolved, Cozza said.
---
---