THURSDAY, OCT. 14, 2010, 5 P.M.
Man faces life in prison for wife's murder
SANTA ANA, Calif. — A man who worked for years as a commercial photographer in Spokane - including family photos for police employees - was convicted Wednesday of murdering his estranged wife in Southern California 27 years ago.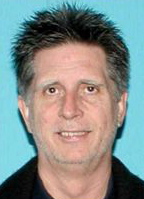 A jury found William G. Mordick, 64, guilty of one felony count of murder in the throat-slashing death of Katherine Mordick, which prosecutors said he committed to avoid paying child support and losing custody of his daughters. He faces life in prison without the possibility of parole when he's sentenced next month, the Orange County District Attorney's office said.
Mordick was arrested in Spokane in 2008 after DNA evidence from blood smears linked him to the crime scene. He has said that he is innocent.
Mordick drove to the Anaheim Hills home of his estranged wife on Jan. 22, 1983 to pick up his children for a birthday party. Prosecutors said he put the girls, then 2 and 4, in his car, went back inside and slashed the 29-year-old woman's throat.
The woman's body was discovered the following day by her brother and her boyfriend, who went to check on her after she didn't return calls.
Mordick later moved to Spokane with the girls, lived in a home at 2705 W. Grace Ave and became a commercial photographer. His business, Photography by Gregory, was known largely for family portraits and wedding pictures. After his arrest in February 2008, police spokeswoman Jennifer DeRuwe said she knew of police employees who had gotten their family photos through him.
Mordick and his wife had been separated for about three months at the time of the death.
Anaheim Police Detective Robert Blazek wrote in court filings that in 2001 Mordick provided investigators with several personal journals that included his "anxiety that a marital dissolution will lead to him losing his kids."
In a journal entry on Sept. 13, 1982, Mordick wrote: "The thought of us not making things work and be separated from my little ones just drives me crazy."
---
---