Tue., Oct. 19, 2010, 5:07 p.m.
Suspect named in double-leg shooting
A gunman who shot a Spokane teenager in both legs Oct. 5 has been identified as Albert J. Ree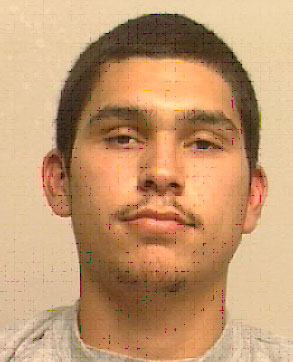 ves III, 19, police announced today. 
Reeves is accused of shooting a 19-year-old man during an argument near Sharp Avenue and Hamilton Street about 12:30 a.m.
Police released surveillance photos (above) last week that showed the gunman in a wheelchair entering the Tesoro convenience store, 901 E. Sharp Ave., prior to the shooting, which helped identify Reeves as a suspect.
He faces first-degree assault charges and is wanted on a probation violation, police said.
Reeves was arrested in January 2009 for a botched beer robbery in which he told a police officer "he was the member of a gang that owned Spokane," police said at the time.
Anyone with information on Reeves' location is asked to call Crime Stoppers at (509) 327-5111 or 1-800-222-TIPS.
---
---