WEDNESDAY, OCT. 20, 2010, 10 A.M.
Steeles allowed weekly jail meetings
The wife of a North Idaho lawyer accused of hiring someone to kill her will be allowed to meet with her husband every week. 
Cyndi and Edgar Steele can meet once a week at the Spokane County Jail or over the phone, according to a ruling issued Monday by U.S. District Judge B. Lynn Winmill. 
Edgar Steele's lawyer, Roger Peven, must be present, and the visits must be recorded. Peven is required to end the meeting if the Steeles try to discuss the murder-for-hire case, and the couple are prohibited from exchanging notes or documents.
Magistrate Candy Dale will review the jail rec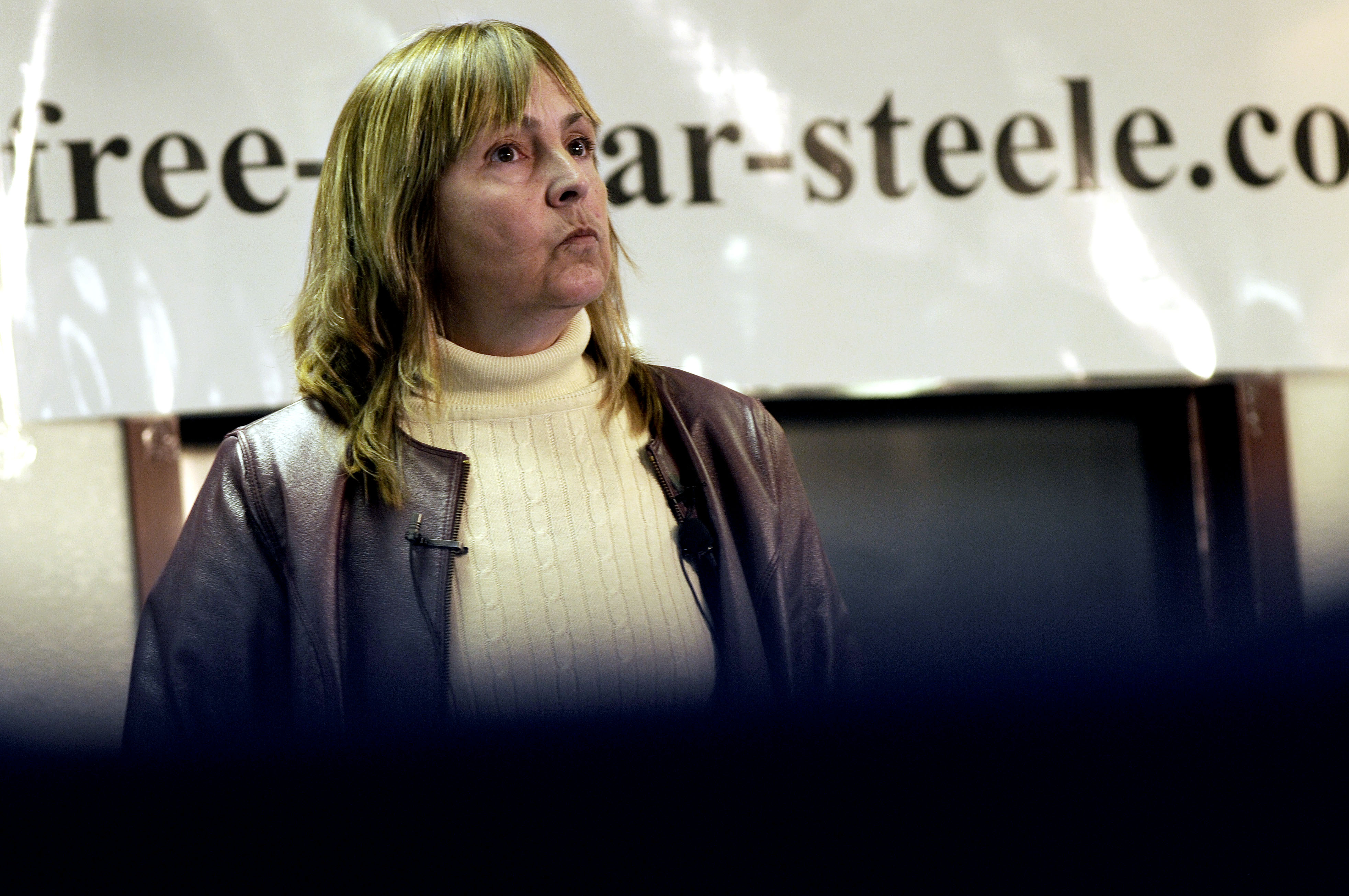 ordings on a regular basis. Cyndi Steele had asked for the no-contact order to be lifted, but Winmill said she hasn't provided evidence that prosecutor's concerns about witness tampering and victim protection have been addressed.
It isn't the first time the two have met since Edgar Steele's June 11 arrest - they had an hour meeting supervised by Peven during the summer. Also this week, Winmill delayed Steele's trial until early next year.
Peven had asked for a six-month continuance of the November trial date, but prosecutors said the case isn't complex and could go to trial soon.
Winmill imposed a four-month delay, with jury selection now set to begin March 7. 
Past coverage:
June 20: Arrest puts Steele back in public eye

June 22: Steele's phone calls to wife, son released
Sept. 12: Cyndi Steele alleges conspiracy
Oct. 8: Pipe bomb planter pleads guilty
---
---