Wed., Sept. 1, 2010, 4:21 p.m.
Family seeks answers in guard's death
Eight years ago, Bassam Al Hayek left a little town near Bethlehem to start a new life away from the political and religious crossfire.
He and his wife settled in Spokane, far away from the Middle East violence he saw as an Arab Christian in the Palestinian territories.
"We knew we would be killed sooner or later," Al Hayek said of living in the midst of fighting between funda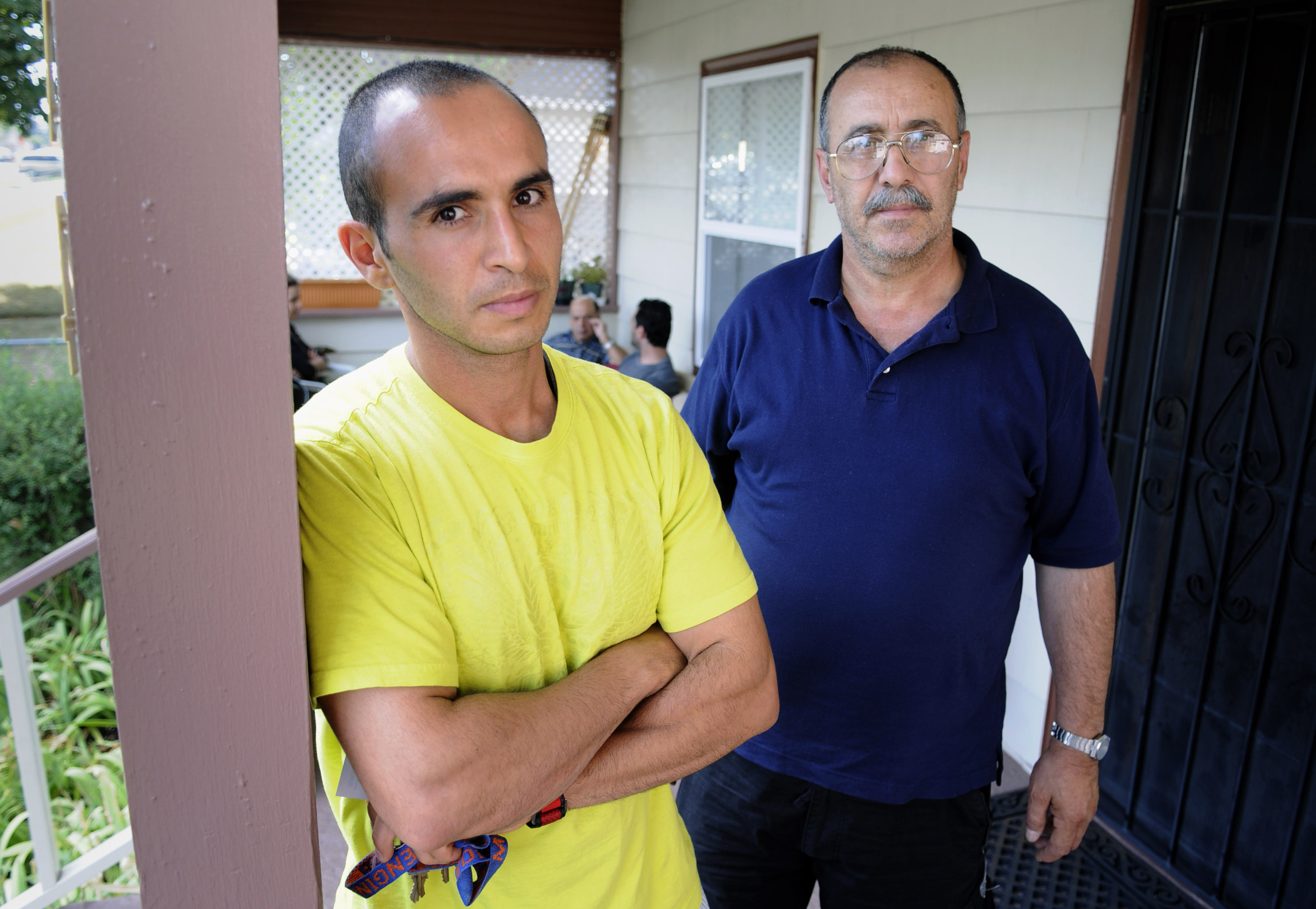 mentalist Muslims and Israeli troops, according to a 2008 Spokesman-Review article. "It was just a matter of by whom and when."

This week, Al Hayek sat in the living room of his northwest Spokane home, examining pictures of his youngest son's body. His son, George B. Al Hayek, 26, was the private security officer who was shot to death last week during an altercation with a group of people in an alley outside an east Spokane apartment complex. (Al Hayek is pictured right with son Issa. A memorial to George is pictured above.) 
Police found the gunman, Jason M. Hartell, performing CPR on Al Hayek when they arrived after the shooting, which occurred before 11 p.m. Aug. 24 between the Pepsi bottling plant at 4014 E. Sprague Ave. and the Pacific Plaza Apartments, 4023 E. Pacific Ave. Hartell says he fired in self-defense. 
Past coverage:
Aug. 26: Witnesses say slain security guard confronte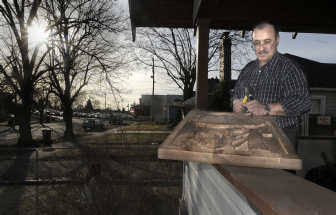 d group

Bassam Al Hayek is a celebrated Palestinian artist (he's pictured at right in 2008).
Here are past stories about him:
May 22, 2005: Carving a new life
Dec. 24, 2005: Spreading his wings
March 20, 2008: Far away from West Bank, part 1
April 10, 2008: Far away from West Bank, part 2
---
---