Thu., Sept. 9, 2010, 1 p.m.
Unregistered child rapist sought by police
UPDATE: Spokane County sheriff's Sgt. Dave Reagan announced Monday that Eillison is actually in prison. Thanks, Dave.

A convicted child rapist with a history of not checking in with authorities is wanted by police for failing to register as a sex offender.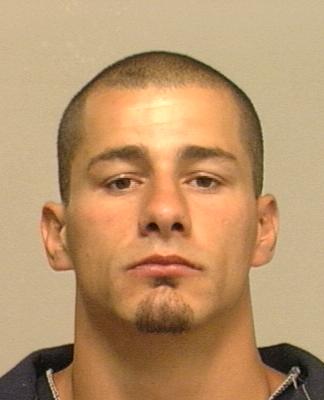 Robert R. Ellison, 28, has been living in the Spokane area since August 2000 after serving time at a youth correctional camp for communicating with an 11-year-old girl for immoral purposes, according to news archives. He also has a first-degree rape conviction for attacks on two 8-year-old boys.
Along with convictions for drunken driving and possession of drug paraphernalia, Ellison has at least three convictions for failing to register as a sex offender.
Prosecutors issued a new $25,000 warrant for his arrest Aug. 20. Now Crime Stoppers is offering a reward for tips that lead to his capture.
Ellison has been classified as a level 3 sex offender, the type considered most likely to reoffend, but it's unclear if he's still classified that way.
He last gave his address as 1423 N. Wall, #7. Anyone with information his whereabouts is asked to call Crime Stoppers at 1-800-222-TIPS or submit tips online. Tipsters don't have to leave their name to collect a reward but should leave a code name or number.
---
---