Fri., Sept. 17, 2010, 10 a.m.
Idaho lawyer jailed on sex abuse charges
A North Idaho attorney is being held without bail in San Diego following allegations he sexually abused a teen girl, including "dates" at Southern California hotels. 
David C. Jac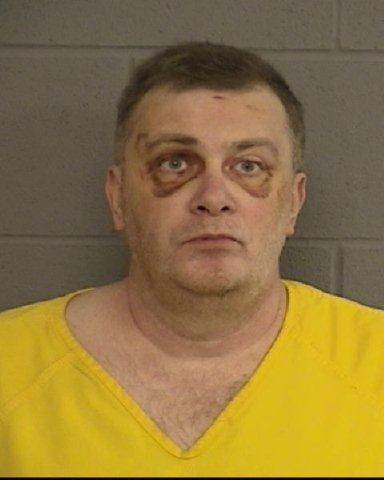 quot, 52, also is under investigation in Bonner County for a suspicious fire that destroyed his rural home just days after the girl first told his family about the alleged abuse.
Fire officials reportedly found more than 40 firearms, including a grenade launcher, while searching the remains of the anti-tax attorney's scorched home in March.
Authorities say the fire appears to be arson and question whether Jacquot targeted his family because of his adopted daughter's allegations.
"Attempted murder charges are very difficult to prove," Bonner County Prosecutor Louis Marshall said this week. "But certainly the timing is being looked at."
Jacquot, his wife, lawyer Ann Jacquot; and the couple's son escaped the fire; the girl was not at the home.
A federal grand jury in San Diego indicted David Jacquot last month on federal child exploitation charges. He was ordered held without bail at a hearing in U.S. District Court in Southern California earlier this month. His lawyer, Michael Crowley, filed a notice of appeal Sept. 9. He did not return phone calls seeking comment.
Jacquot was indicted Aug. 13 on three counts of transportation of a minor to engage in criminal sexual activity. Marshall said he considered charging Jacquot with sex crimes under Idaho state law, but the federal charges carry much longer prison sentences.
Jacquot faces a maximum federal prison sentence of 90 years, but his standard sentencing range is 12 to 15 years, according to court documents.
The charges come at the same time Jacquot is preparing for trial on federal accusations that he filed false tax returns in 2002 and 2003 while vice president and general counsel for Xelan, Inc., a financial management company.
Jacquot is licensed to practice law in Idaho but did most of his work in the San Diego area, Marshall said.
His now-defunct website described him as an aggressive "tax hero" who served nine years in the U.S. Army before retiring because of injuries suffered during the Gulf War. He graduated Oregon State University in 1984 and earned a law degree from Gonzaga Law School in 1989. He practiced law in Coeur d'Alene, according to his website, and also kept an office in San Diego.
Federal agents raided that office in 2007 while investigating accusations that Jacquot understated his earnings by more than $250,000. He was allowed to stay out of jail pending trial but was given strict release conditions - including that he not posses firearms.
He was jailed in Bonner County about a month after the fire ripped through his home at 2041 Bandy Road, about 15 miles northeast of Spirit Lake, just days after the Bonner County Sheriff's Office learned of abuse allegations lodged against Jacquot by the teen girl.
In March 2010,the alleged victim told her high school counselor that David Jacquot had been sexually abusing her. Federal prosecutors say David Jacquot began raping the girl several years ago. He flew her from Spokane to San Diego three times in May and June 2006 "with the intent to engage in criminal sexual activity with her," according to court documents. Federal investigators say Jacquot stayed with the girl at hotels and rented sexually explicit movies.
---
---