Hoyt: Feds 'can make you say anything'
"They can make you say anything," Wesley Hoyt said of the federal government. "They can say you murdered a 100 nuns and set the Vatican on fire."
Hoyt, a Colorado-based attorney representing Cyndi Steele pro bono, was talking about a key component of Edgar Steele's defense theory - that the tapes depicting Steele plotting the murder of his wife and mother-in-law with Larry Fairfax aren't authentic.
Hoyt, a former Idaho County prosecutor who writes a column for the Central Idaho Post, joined Cyndi Steele at a press conference at a Coeur d'Alene motel Monday, blasting the government for prosecuting Edgar Steele and calling on the media to investigate what they say is a corrupt case.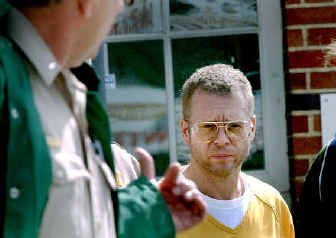 He said murder-for-hire is a charge used by federal prosecutors to target specific people.
Hoyt pointed to the case David Roland Hinkson, (left)a wealthy North Idaho businessman convicted in 2005 of plotting to kill federal officials involved in a separate, federal tax case against Hinkson's water business.
Described as a "hard-core patriot" by his anti-government associates, Hinkson was convicted by a jury and is to be released from prison in 30 years.
Edgar Steele mentioned another murder-for-hire defendant when talking with his wife June 13: Matt Hale, (right) a neo-Nazi convicted of soliciting a federal judge's murder in 2003.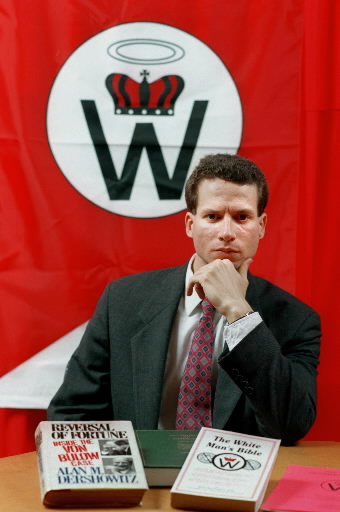 In the phone call, which led to a witness tampering charge against Steele, the North Idaho lawyer calls the recording of him speaking to Fairfax "a mission impossible world class level production."
"This is coming from the very top level, and they are after me. They are not going to settle for anything less than putting me in prison for 20 or 25 years. I guarantee you that," Edgar Steele said. "This is going to be just like the Matt Hale case- exactly - and he's in there on 25 years right now." (Federal prison records show Hale actually isn't scheduled to be released until 2037.)
Hale solicited the murder of U.S. District Judge Joan Humphrey Lefkow after she enforced a court order that Hale's racist group change its name after losing a copyright infringement lawsuit.
Both Hale and Hinkson were convicted by juries and are serving lengthy sentences in federal prisons.
Read my full story on Cyndi Steele's press conference here.
---
---