Tue., Sept. 21, 2010, 10 a.m.
Spokane photog on trial for murder in Cali
A former Spokane photographer accused of killing his wife 27 years ago is on trial in Southern California.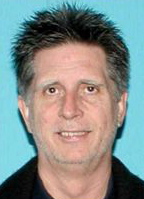 William G. Mordick, 64, was arrested in Spokane on Feb. 11, 2008. He'd owned and operated Photography by Gregory in Spokane since the early 1990s.
He's charged with murder for the death of his wife, Katherine Mordick, who was found dead with her throat slashed in the couple's Anaheim Hills home on Jan. 22, 1983. He faces life in prison if convicted.
A jury couldn't reach a verdict after Mordick's first trial last fall. His second trial began Thursday and is expected to last until early October, the Orange County Register reports.
Authorities say DNA linked him to his wife's murder, which they allege he committed to keep custody of the couple's two children and avoid child support payments.
Feb. 12, 2008: Spokane photographer held in wife's 1983 slaying
---
---