Wed., April 20, 2011, 11:13 a.m.
Man, woman on trial for fatal '09 stabbing
Two accused killers are on trial in Spokane County Superior Court this week for a July 2009 stabbing death.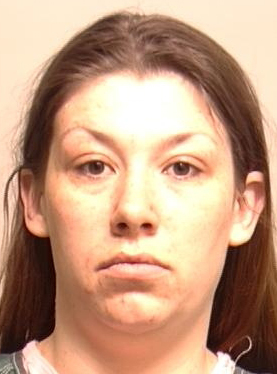 Lawyers for Maggie Mae Tyler, 26, (pictured) and Matthew M. Nedeau, 26, say the two acted in self defense during the fight that killed Vitaly M. Shevchuk, 24.
Shevchuk died from a stab wound to the neck, which Nedeau's lawyer, John Stine, said was inflicted by Tyler after she saw Shevchuk readying to assault Nedeau with an iron pipe.
But Deputy Prosecutor Tom Treppiedi, who is handling the case with Deputy Prosecutor Eugene Cruz, said Tyler and Nedeau "continually escalated their aggression toward Vitaly Shevchuk."
He said evidence will show that Shevchuk was trying to retreat from the fight at East 5th Avenue and South Greene Street July 6.
Shevchuk's friend Peggy Hill was first to testify after opening statements Tuesday afternoon. Also expected to testify is Savannah Frye, who was in the car with Tyler and Nedeau at the time of the confrontation.
Nathan Gilstrap also was with the group, but he was shot to death last summer. His murder still is unsolved.
Hill and Shevchuk were walking to Fred Meyer to buy cigarettes when the suspects drove by in a red Toyota, and Shevchuk yelled something at them. The car turned around, and the fight ensued. Shevchuk was stabbed in the back, then hurled a rock through the car's back window, according to testimony.
He was then stabbed in the neck and died at a hospital the next day. Judge Kathleen O'Connor is presiding over the trial. Kari Reardon is representing Tyler.
Tyler was featured in the Discovery Channel's "Behind Bars" episode filmed at the Spokane County Jail. Her relationship with her inmate boyfriend was profiled in what the show's announcer said proves "that love in lock down is still possible."
Past coverage:
July 23, 2009: Woman arrested for second-degree murder
---
---