Mon., April 25, 2011, 10 a.m.
Skinhead promises speech at bench trial
A self-described skinhead says he has prepared a speech to read at his federal bench trial this afternoon for allegedly assaulting an accused child molester.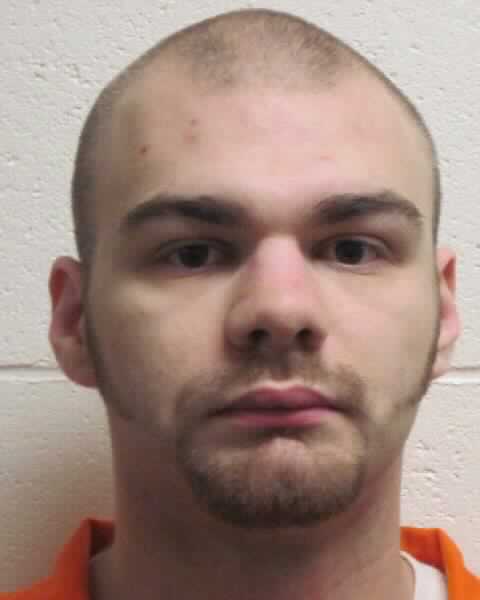 James D. Bacon, 23, is charged with misdemeanor assault for punching Darrell W. Monzingo, 44, as the men shared a holding cell at the Thomas S. Foley United States Courthouse on March 10. The assault was captured on video, accoridng to a trial brief.
In an April 9 jailhouse letter to The Spokesman-Review, Bacon said he is a member of the Valhalla-Bound Skinhead movement, which was founded by Keegan Van Tuyl. Van Tuyl is scheduled to be released from federal prison in September. Authorities consider him extremely dangerous.
Bacon said his three-page speech will shock the judge.
"However, it is written with an eloquent passion from my heart," Bacon wrote. "It is by no mean's vulgar, & it addresses my beliefs as a skinhead, as a man, & as a person utterly disgusted with sex offenders."
Bacon wrote that he hopes victims of sex crimes can be consoled by "knowing that people like myself are fighting in their honor."
Bacon, who was convicted of armed robbery in 2004, was wanted for a felony drug violation and Department of Corrections warrant when he ran from police near Wellesley Avenue and Regal Street on Dec. 7.
Police arrested him in a struggle, then realized he was armed with a sawed-off 12-gauge shotgun.
Monzingo, whose trial is set for September, faces up to 30 years in prison after Spokane police found child pornography during a search of his home in the 3400 block of E. Fairview Ave. on Dec. 16. He's charged with manufacturing the material.
---
---