Tue., Aug. 2, 2011, 5 p.m.
Fire suspects left 'unintended' message
An "unintended" voice mail left on an arson victim's cell phone helped identify suspects in a Spokane Valley house fire last week.
The home's renter, Pavel Aleksandrov, said he received what appeared to be an unintentional voice mail on July 23 in which he could hear Sergey A. Kravchenko, 27; Maksim P. Oboznyy, 21, and another man talking about how they should go to his home at 4418 E. 15th Ave., according to court documents.
The rental home was set on fire shortly after, causing $100,000 in damage, and Aleksandrov discovered his television and laptop computer had been stolen. Aleksandrov told police he was the foreman of a construction company in Louisiana in 2009 when the company could not make payroll.
Kravchenko also worked for the company, and he and another employee were upset about what they claimed were lost wages, according to court documents.
Kravchenko and Oboznyy were arrested Friday, and suspect Roman I. Ryakhovskaya, 21, of Nine Mile Falls, turned himself in Saturday. Now Crime Stoppers is offering a reward for tip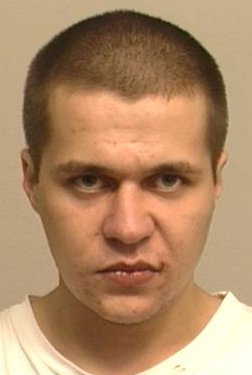 s that help arrest a fourth suspect, Aleksander N. Shingarey, 23, (pictured) who is charged with conspiracy to commit first-degree arson.
The three others suspects also are charged with conspiracy to commit first-degree arson; Ryakhovskaya also is charged with first-degree arson; Kravchenko and Oboznyy also are charged with residential burglary and second-degree theft for allegedly stealing a TV and computer before Ryakhovskaya allegedly set house on fire.
A neighbor identified the suspects through photo montages and said he'd fired a shot out his window to try to scare them away after they told him to mind his own business, according to court documents.
Shingarey, who was arrested last summer after a shooting on the South Hill, last gave an address in the 4000 block of East 23rd Avenue in Spokane.
Anyone with information on his current location is asked to call Crime Stoppers at 1-800-222-TIPS or submit tips online. Tipsters can remain anonymous.
---
---