Wed., Aug. 3, 2011, 10 a.m.
Police seek man who skipped own trial
A Spokane man who was convicted of robbery and assault after skipping the last part of his trial is now being sought by Crime Stoppers.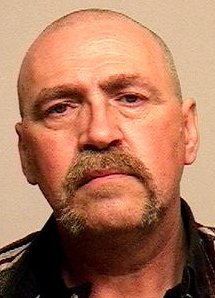 Larry Allen Powell, 54, was in Spokane County Superior Court for the first two days of his trial last week, but he didn't show up for the final day and hasn't been seen by authorities since.
Judge Greg Sypolt continued the trial one day to allow Powell's public defender, Brooke Hagara, time to find him, but court proceeded without him when he didn't show up the next day.
A jury last Thursday convicted Powell of first-degree robbery and second-degree assault for a theft turned robbery at Kmart last fall, and a no-bail warrant was issued for his arrest.
Crime Stoppers offered a reward on Monday for tips that lead to the arrest of Powell, who is described as an armed career criminal with a 36-year arrest history and convictions for third-degree theft, second-degree burglary and second-degree theft.
Powell, 6-foot-1 and 220 pounds, last gave a home address in the 3200 block of North Velox in Spokane Valley. Anyone with information on his current location is asked to call Crime Stoppers at 1-800-222-TIPS or submit tips online.
---
---