Mon., Aug. 8, 2011, 11:26 a.m.
Oregon cop says Spokane driver hit him
A Spokane man was arrested Sunday after his 2004 Ford Mustang struck an Oregon State Police trooper and knocked the trooper to the ground, officials said.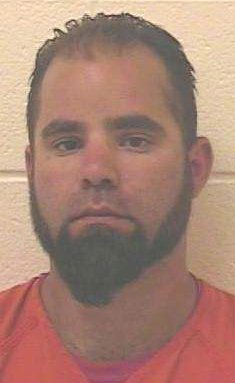 Jacob John Melton, 31, (pictured) was pulled over for traveling 85 mph in a 65 mph speed zone on Interstate 84 west of The Dalles, according to the Wasco County Sheriff's Office.
OSP Trooper Mark Jubitz was talking to Melton after issuing him a traffic citation when Melton accelerated to leave, according to police reports. His Mustang fishtailed on the gravel shoulder and knocked Jubitz to the ground.
The incident occurred at about 1:17 p.m. Melton stopped and remained at the scene as Jubitz radioed for help.
Jubitz was treated for minor injuries at an area hospital and released.
Melton was arrested for reckless driving, recklessly endangering another person and attempted assault on a public safety officer. He was booked into a correctional facility in The Dalles.
---
---