Tue., Aug. 9, 2011, 9 a.m.
Trial skipper arrested after shooting
A Spokane man wanted by Crime Stoppers after skipping the last part of his robbery and assault trial case was arrested recently after shots were fired at a neighbor trying to stop a burglary.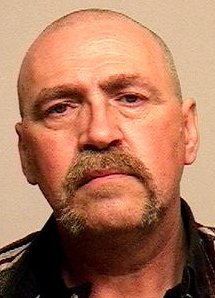 Larry A. Powell, 54, is now awaiting sentencing and arraignment for separate assault and robbery cases after he was arrested last week, accused of stealing property from a home in the 8500 block of East Cataldo Avenue in Spokane Valley, then shooting at a neighbor who tried to stop him.
The neighbor and his wife saw two men at the home on July 30 about 8:25 p.m. and confronted them, then contacted the homeowner who said no one should be at the home, according to the Spokane County Sheriff's Office
The neighbor followed the men as they left in a white mini-van before the car turned around and someone began firing at him with a handgun, missing him but disabling his vehicle, according to a search warrant filed Monday. The man was able to record the license plate number, which was a registered to a woman who said she'd left the car with Powell when she moved to Michigan two years ago.
The neighbor identified Powell from a photo montage.
The alleged shooting occurred just days after a Spokane County jury convicted Powell of assault and robbery for an incident at Kmart last fall.
Powell didn't show up for the last days of the trial, but court proceeded without him. Crime Stoppers last week had offered a reward for tips that led to his capture.
Powell was booked into jail Thursday.
---
---