FRIDAY, AUG. 12, 2011, 10 A.M.
Reward for tips on fugitive sex offender
A sex offender already on probation for failing to register is wanted by authorities for failing to check in weekly as required.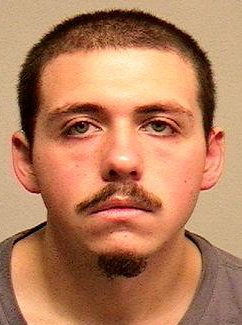 James Richard Gilmore, 22, was convicted of indecent liberties in Spokane County in 2005.
He was sentenced in March to a year of probation and nine days in jail with credit for nine served for failing to register as a sex offender, but a $15,000 arrest warrant was issued July 28, again for failure to register.
Gilmore is a transient, which means he's required to check in with authorities every week. He's a level 1 sex offender, the classification considered least likely to reoffend.
Crime Stoppers offered a reward Thursday for tips that lead to his arrest.
Gilmore, 5-foot-7 and 160 pounds last gave a home address in the 1100 block of Tacoma Avenue South in Tacoma, according to Crime Stoppers.
Anyone with information on his current location is asked to call 1-800-222-TIPS or submit tips online.
---
---