THURSDAY, AUG. 18, 2011, 10 A.M.
Bad Hair Bandit suspect worked at jail
A series of bank robberies involving a woman wearing a variety of unattractive wigs may be the work of a nurse employed at the Kootenai County Jail until just last week.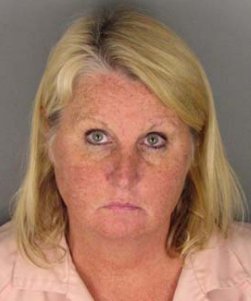 The FBI announced Wednesday that Cynthia Lynn Van Holland, 47, is believed to be the serial robber nicknamed the Bad Hair Bandit, who's been on the FBI's most-wanted list since June and is suspected in at least 20 robberies in three states.
Van Holland, of Hayden, Idaho, was arrested Monday after a bank robbery northeast of Sacramento. Her hus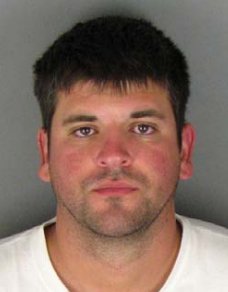 band, 26-year-old Christopher S. Alonzo, also was taken into custody. The two remain in the Placer County Jail in Auburn, Calif.
A family member said Van Holland met Alonzo while working as a nurse at a prison in Southern Idaho.
Read the rest of my story here.
Past coverage:
May 12: Was the Bad Hair Bandit here last year?
Robberies attributed to the Bad Hair Bandit, not including the two in Spokane last year:
US Bank, Tacoma, WA—12/22/2010
Key Bank, Tumwater, WA—01/05/2011
Key Bank, Tacoma, WA—01/12/2011
Wells Fargo Bank, Spanaway, WA—01/14/2011
Heritage Bank, Tacoma, WA—01/21/2011
Cathay Bank, Kent, WA—01/26/2011
First Security Bank, Redmond, WA—01/27/2011
US Bank, Auburn, WA—02/10/2011
Wells Fargo Bank, University Place, WA—02/19/2011
Sound Community Bank, Tacoma, WA—03/25/2011
Wells Fargo Bank, University Place, WA—04/09/2011
Cathay Bank, Bellevue, WA—04/21/2011
Wheatland Bank, Ellensburg, WA—04/26/2011
Key Bank, Moses Lake, WA—04/27/2011
Chase Bank, Spokane, WA—05/09/2011
Sterling Bank, Moses Lake, WA—06/07/2011
Key Bank, Lake Oswego, OR—07/01/2011
Yakima Federal, Richland, WA—07/18/2011
Bank of Butte, Butte, MT—08/11/2011
Bank of the West, Auburn, CA—08/15/2011
---
---