Wed., Aug. 24, 2011, 10 a.m.
3-strikes trial skipper gets life in prison
A Spokane man arrested for a shooting after skipping the last part of his robbery and assault trial was sentenced this week to life in prison under Washington's three-strikes law.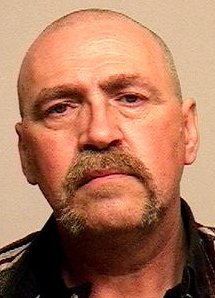 A jury convicted Larry A. Powell, 54, of second-degree assault and first-degree robbery in July for an incident at Kmart after he skipped the last part of the trial.
Crime Stopeprs was offering a reward for his capture when he was identified as a suspect in a July 30 Spokane Valley burglary in which shots were fired at a neighbor who tried to stop the thieves.
Powell is described by Crime Stoppers described as an armed career criminal with a 36-year arrest history that includes convictions for second-degree theft, first-degree theft, third-degree theft, second-degree burglary and second-degree theft.
He's in custody at the Spokane County Jail awaiting transport to prison.
---
---