Mon., Aug. 29, 2011, noon
Fatal crash leads to 'substantial' payout
The family of a 9-year-old girl killed in a car crash that led to an infraction against the stop-sign running driver will receive a "substantial" amount of money in an out-of-court lawsuit settlement, their lawyer says.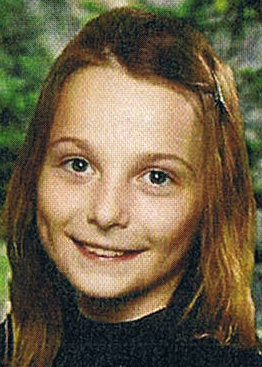 Olivia Chaffin (pictured) died June 10, 2010, after a pizza delivery driver who was slightly speeding ran a stop sign and crashed into her parents' vehicle. Her grandmother, Shirley Chaffin, broke her neck.
The driver, Echo Henderson, received a $500 ticket for negligent driving. Spokane County prosecutors said the girl's father, Richard Chaffin also was speeding and that running a stop sign, while a bad driving error, is not criminally negligent.
The Chaffins sued for wrongful death and personal injury, and four insurance companies, including Argo for Westside Pizza and Progressive for Henderson, settled out of court on Thursday "for the maximum amount of available insurance," lawyer James Sweetster said in a news release. Details are confidential. The
Chaffins were driving to Olivia's school play when the crash occurred at Monroe and Hazard roads in north Spokane County. The girl's organs were donated.
An 11-year-old boy received her heart, two sisters in their 60s in Spokane received her kidneys, an unknown recipient revived her corneas and a Philadelphia woman in her 50s receive one of her lungs.
A soccer tournament names in Olivia's honor is to be an annual event.
Her parents, who are teachers in the Mead School District, have pleaded 10,000 to start a scholarship for underprivileged girls who play sports. Sweetser is donating $5,000.
---
---