Thu., Dec. 8, 2011, 11:34 a.m.
Woman wanted for attempted murder
Crime Stoppers is offering a reward for a teenager accused of attempted murder for a knife assault at a party.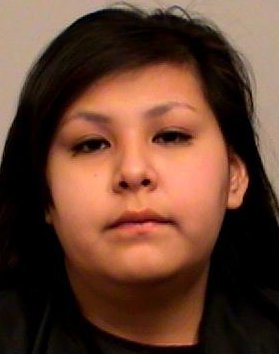 Kiana M. Murphy, who turned 18 two days before the Oct. 30 incident, allegedly stabbed a teen boy twice in the stomach during an argument about gang affiliations, according to court documents.
Murphy chased the boy through the home at 1807 W. Spofford Ave. before he escaped through a bedroom window. When the boy returned, Murphy stabbed him twice in the stomach, police and prosecutors allege.
The victim required surgery but is recovering and identified Murphy as a suspect through her Facebook page. A witness told police Murphy said the victim was "going to...die" when he turned to the residence, documents say.
Murphy is charged with attempted first-degree murder, with first-degree assault as an alternate charge.
She was convicted last month of violating her juvenile probation after being convicted as an juvenile in connection with a wild fight involving a suspect's ex-boyfriend at 1735 W. Boone Ave. in March.
Murphy last gave an address in the 200 block of East Wedgewood Avenue. Anyone with information on her current location is asked to call Crime Stoppers at 1800-222-TIPS (8477) or submit tips online.
Tipsters don't have to give their name to collect a reward but should provide a code name or number.
---
---