Stolen car recovered 20 minutes later
Spokane police are reminding motorists not to leave their running cars unattended after a vehicle was stolen this morning.
The victim said the car was left warming up in front of their home in the 1500 block of West Carlisle Avenue when it was stolen about 6:30 a.m.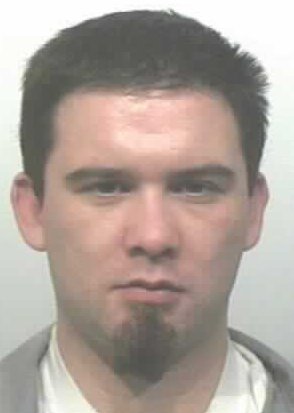 An officer spotted the vehicle in the Shadle Park Walmart parking lot about 20 minutes later and arrested Dustin Richard Burrows, 31, (pictured) on a charge of possession of a stolen motor vehicle.
Police say it's OK to warm up a vehicle on private property, but running vehicles left unattended on the street can garner a fine of $124. They also are frequently stolen.
"Car thieves are most active in the early mornings, especially when cars are warming up," according to a news release by Officer Ryan Snider. "Police ask that you sit in the vehicle while it is warming up to prevent it from being stolen."
Burrows was sentenced in Spokane County Superior Court just three weeks ago to drug treatment for a felony controlled substance charge, according to court records.
---
---