Tue., Dec. 13, 2011, 6:48 p.m.
Suspect named in Spokane man's murder
Missoula police say a gang member from Washington state is a suspect in the June beating death of a Spokane man.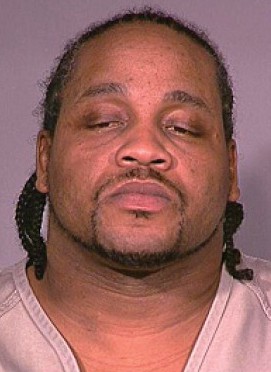 A nationwide extradition warrant with a $250,000 bond was issued Tuesday for David Sekou Hylton, 39, of Tacoma, Wash.
Hylton (pictured) wanted on suspicion of deliberate homicide in the death of Angelo Lorenzo Fuentes, 41, who traveled to Missoula from Spokane to attend a concert.
A coroner's report said Fuentes died of blunt force trauma to the head. He was found outside the Elks Lodge during a hip-hop show there.
The incident led to a felony warrant being issued for his nephew, Stafone Fuentes, after his unauthorized trip out of the state was publicized because he was arrested at the hospital where his uncle was pronounced dead.
Coincidentally, the concert tour featured rapper John "Lil Danger" Castro, who was arrested for second-degree murder for allegedly shooting another rapper to death at a Spokane hotel Nov. 27.
Stafone Fuentes was at the hotel and involved in the fight that led to the shooting, according to court documents.
Police say Hylton was last known to be in the Tacoma/Spanaway area but has ties to the Missoula area. Anyone with information on Hylton's location is asked to call Crime Stoppers at 406-721-4444. Tipsters can remains anonymous and get a reward of up to $1,000.
---
---