Wed., Dec. 14, 2011, 10 a.m.
Fugitive since Feb. jailed on $50k bond
A woman who lives as a man and grows a beard as a symbol of her activism for human rights is back in jail after being wanted on a felony warrant since February.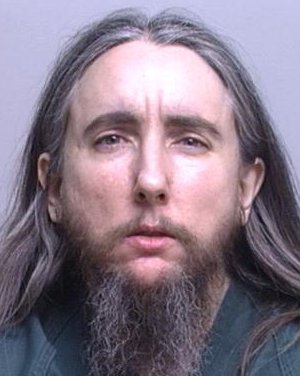 Paula K. Reynolds-Eblacas, 45, alias Joseph Muhammad, was ordered to stay in jail on $50,000 bond after appearing before Spokane County Superior Court Judge Michael Price Tuesday on a third-degree assault charge.
The charge stems from an incident in July 2009 in which Reynolds-Eblacas allegedly assaulted a Spokane police officer who was trying to transport her to a hospital for a mental evaluation.
The officer "felt the pressure of Paula squeezing her fist and he thrust his hips away from her hand to break free," according to a probable cause affidavit. "The defendant said, 'I was trying to grab your pant leg and your body got in the way."
Reynolds-Eblacas' attorney withdrew earlier this month - the third attorney withdrawal since the case began - and she is representing herself. Price set a stay hearing for Dec. 30 to inquire about her competency to stand trial, though she already was ruled competent earlier this year.
Reynolds-Eblacas entered an Alford plea in 2006 to a charge of violating a protection order after a woman said she tried to end a friendship with her but was inundated with phone calls and others contacts.
---
---