Wed., Dec. 14, 2011, 6:03 p.m.
Warrants sealed in Deer Park murder
A judge has sealed search warrants regarding a possible person of interest in the murder of a Deer Park mother of five.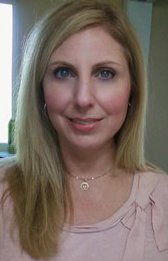 Warrants filed this week in Spokane County Superior Court are sealed for at least 30 days because of what prosecutors, detectives and Judge Greg Sypolt say is a "substantial threat to effective law enforcement" and "in order to protect suspect's right to a fair trial."
Chanin Starbuck, 42, (pictured) was found dead in her home at 509 N. Reiper St. Dec. 3 at about 8:30 a.m. after family members who hadn't heard from her in several days requested that deputies check on her. An autopsy concluded she died of strangulation.
Detectives have seized Starbuck's cellphone and computers, as well as Internet routing data, trying to re-create her last days.
Starbuck is recently divorced. Her ex-husband, Clay Starbuck, contacted deputies the day before her body was discovered them to told deputies that his ex-wife sent him a text message two days before her body was discovered asking him to pick up their children from school, according to court documents. Starbuck told deputies "that Chanin had been online dating and been on numerous dates," documents say.
Past coverage:
Dec. 7: Public's help sought in Deer Park homicide investigation

---
---