Fri., Dec. 16, 2011, 10 a.m.
Man who evaded SWAT still wanted
A man who officials say escaped capture after trying to fire a gun at a Spokane police officer is wanted by Crime Stoppers.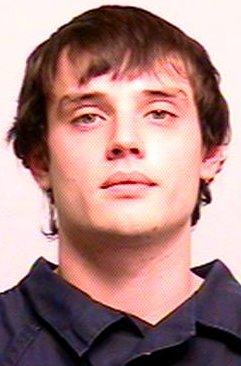 A reward is being offered for information that leads to the arrest of Chase J. Earl-West, 22, who was wanted on a warrant for violating drug court conditions imposed for a car theft charge on police went looking for him this week.
A no-bail warrant was issued Dec. 8 after he didn't show up for a court hearing, according to court records.
Officers were looking for Earl-West at the Randolph Arms Apartments near Spokane Falls Community College Monday about 11:30 p.m. when he allegedly pointed a gun at an officer and pulled the trigger, but it malfunctioned and did not fire, police say. A SWAT team standoff ensued and 30 surrounding apartments units were evacuated.
Police believe Earl-West escaped before a perimeter was set up and the nine-hour standoff began.
Earl-West is 5-foot-8 and 145 pounds, according to Crime Stoppers. His last known address is in the 7000 block of North Cincinnati Street.
Anyone with information on his current location is asked to call 1-800-222-TIPS or submit tips online. Tipsters do not have to give their name to collect a reward but should leave a code name or number.
---
---