Wed., Dec. 21, 2011, 11:20 a.m.
Murder suspect expected in court today
Spokane police search Riverfront Park on Tuesday. Romero Vivit's body was pulled from the river later that day. (Jennifer DeRuwe/Spokane Police Department)
A 21-year-old man arrested after his friend's body was pulled from the Spokane River with what police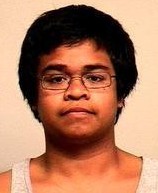 described as "visible injuries to his body" is expected to appear in court this afternoon.
Yukio M. Rideb (pictured left) was booked into jail Tuesday at 4:42 p.m., hours after Romero J. Vivit III was pulled from the river in Riverfront Park.
Family members found bloody clothes belonging to Vivit Saturday after he was last seen about 3 a.m. following a visit to the Revolver Bar, 227 W. Riverside Ave., according to police.
Rideb and Vivit (pictured right) attended North Central High School together.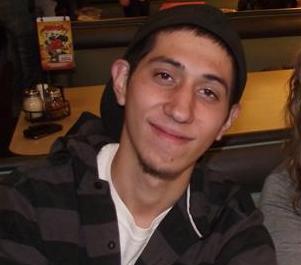 It's unclear what led police to identify Rideb as a suspect in Vivit's death, but Vivit is believed to have been assaulted in the park early Saturday.
Park staff told police of cleaning up blood near the Louff Carrousel that day after hearing of the missing person case.
Rideb is on state Department of Corrections probation for a year after pleading guilty in September to third-degree assault and violation of a domestic violence no contact order. He was arrested in August and spent 26 days in jail. He was released after sentencing with credit for time served.
In June, Rideb was sentenced to 29 days in jail for two counts domestic violence malicious mischief, a misdemeanor.
Rideb is scheduled to be appear in Spokane County Superior Court at 1:30 p.m. on a second-degree murder charge.
---
---