Thu., Dec. 22, 2011, 12:54 p.m.
Botox thief caught on camera; tips sought
Coeur d'Alene police are trying to identify a woman suspected of stealing Botox treatments from a dermatology office.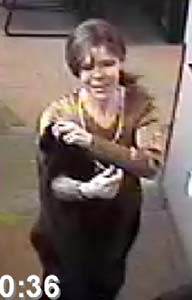 The woman had $1,705 worth of Botox and Juvederm procedures done on Dec. 6 at North Idaho Dermatology, 2288 North Merrit Creek Loop. She began writing a check to pay but said her checkbook wouldn't work and she needed to get another one, but she never returned, police say.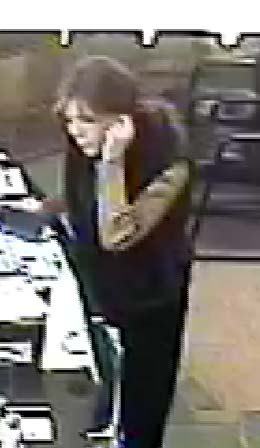 The woman made the appointment using the name Louise Green and provided two addresses in Post Falls. Neither has checked out, police say.
The woman told employees she'd recently moved to the area from Seattle and had a referral note from a doctor in Pocatello.
Police released two surveillence photots of the woman today in hopes someone will recognize her and come forward.
Anyone with information on her identity is asked to call (208) 769-2320.
---
---