Wed., Feb. 2, 2011, 3:29 p.m.
Tips sought on '09 Idaho Oxy robberies
North Idaho law enforcement is asking for help solving two OxyContin robberies from 2009.
The robberies - one an attempted - occurred Sept. 30, 2009, at Walgreens, 706 E. Seltice Way, in Post Falls at 5:28 p.m., and on Oct. 27 at the Walgreens at 260 W. Honeysuckle Ave. in Hayden at 5:59 p.m.
The robber left empty handed in Hayden after store clerks said none of the powerful painkiller was in stock.
Surveillance photos (right) show him wearing black pants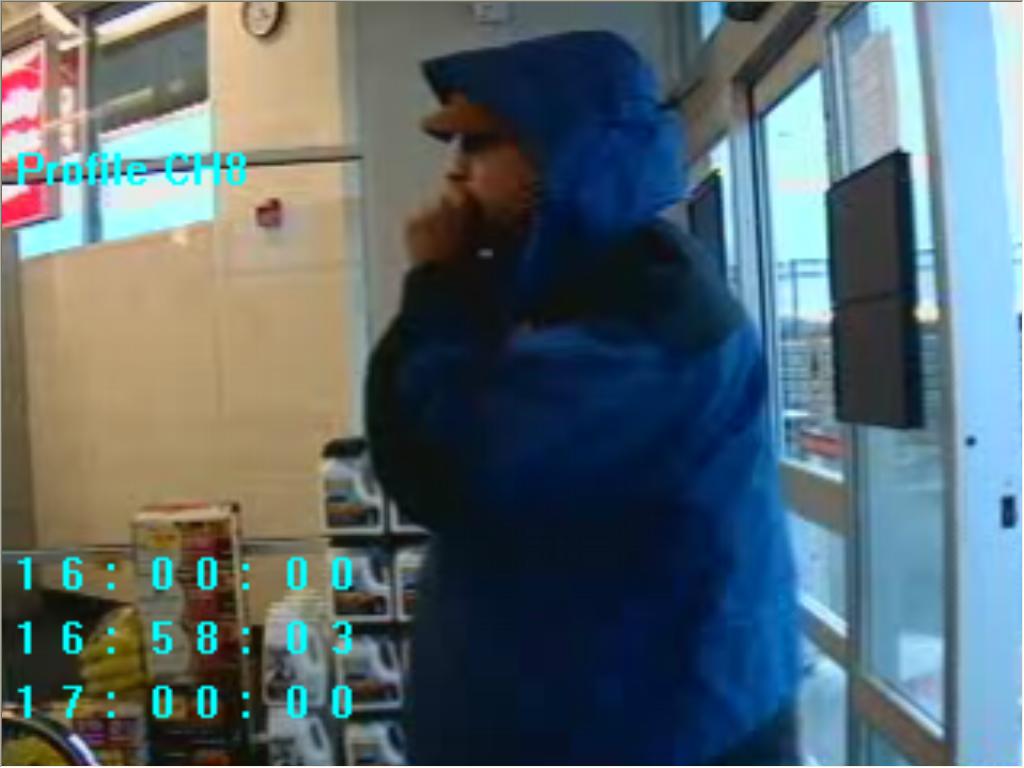 and a dark blue and black North Face winter coat with the hood over an orange billed beanie hat. A video is posted above.
Police said today that he displayed a silver handgun and wore black Vans type shoes, with brown or light colored soles.
The billed beanie hat in that robbery appears to be the same beanie worn during the robbery in September.
In that case, a man with a bandanna covering his mouth (pictured above) handed an employee a note saying he had a gun and demanding the drug. He wore a tan and white sweatshirt and a fleece jacket.
Crime Stoppers is offering a reward for tips that solve either robbery. Anyone with information is asked to call (208) 667-2111 or 1-800-222-TIPS. Tipsters do not have to give their name to collect a reward but should use a code name or number.
---
---