Thu., Feb. 3, 2011, 1 p.m.
Man sentenced for robbing credit union
A bank robber turned in by his girlfriend's mother will spend about two years in prison.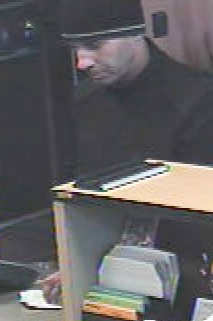 Eric C. Mason, 42, was sentenced to 28 months and will be credited for 166 days served in the Spokane County Jail after pleading guilty Wednesday to second-degree robbery, second-degree assault and first-degree theft.
Mason robbed the Spokane Teachers Credit Union, 8703 N. Indian Trail Road, on April 23. He did not display a weapon.
girlfriend's mother told police her daughter drove him to the robbery, leading to Mason's arrest in August.
Mason's public defender, Anna Nordtvedt, asked for him to receive 22 months; Deputy Prosecutor James Kaufman called for 29 months. Superior Court Judge Maryann Moreno handled the sentencing.
Mason has previous felony convictions for drugs and burglary in Whatcom County in 2004. He is in jail awaiting transport to prison.
---
---