Mon., Feb. 7, 2011, 6:33 p.m.
Phony name helps bust sleepy fugitive
A fugitive wanted by Crime Stoppers since November was arrested Saturday after reportedly trying to use a phony nam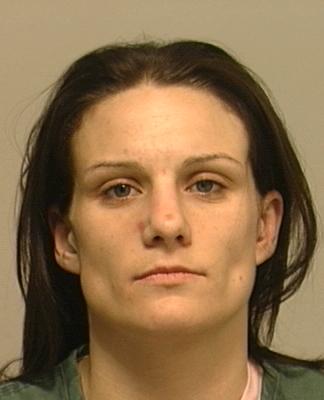 e during a traffic stop.
Shanell L. Haddon, 27, was a passenger in a 1996 Cadillac when Spokane Valley police Officer Juan Rodriguez stopped the car at Mansfield Avenue and Wilbur Road just before midnight because it was registered to someone with a suspended license and its windows were so tinted the driver couldn't be seen.
The driver , David J. Embree, 35, was not the owner but was cited for having no driver's license on him and for not providing proof of insurance, police said. Embree's sleeping passenger, gave a false name to Rodriguez's backup, Officer Dale Wells, but Rodriguez "immediately recognized her as Haddon," according to a news release.
Haddon was arrested on a Department of Corrections escape warrant. Police say she had 16 car keys, some of which had been altered.
Embree was released at the scene; Haddon was booked into jail on the warrant and two new charges of possession of motor vehicle theft tools and making a false statement.
---
---