Tue., Feb. 8, 2011, 10 a.m.
2 searches reveal meth in rectum, bra
Two law enforcement searches Sunday and Monday revealed methamphetamine in a man's rectum and in a woman's bra.
A jailer found 14 grams of meth in Richard D. Hall's shoe and "a bodily orifice" after the 27-year-old was arrested with a drug pipe, cash and scale during a traffic stop Sunday morning.
Deputies Chuck Sciortino and Jeff Thurman had stopped the Chevrolet Cavalier in which Hall was a passenger after they spotted it tailgating another westbound vehicle on Interstate 90 at the Sunset off-ramp, according to the Spokane County Sheriff's Office.
The deputy "obtained permission to search the car" after smelling marijuana, according to a news release, and found a meth pipe and marijuana in a purse belonging to driver Jenelle L. Cuculich, 24.
Then on Monday, a jailer found meth, marijuana, and mushrooms in the bra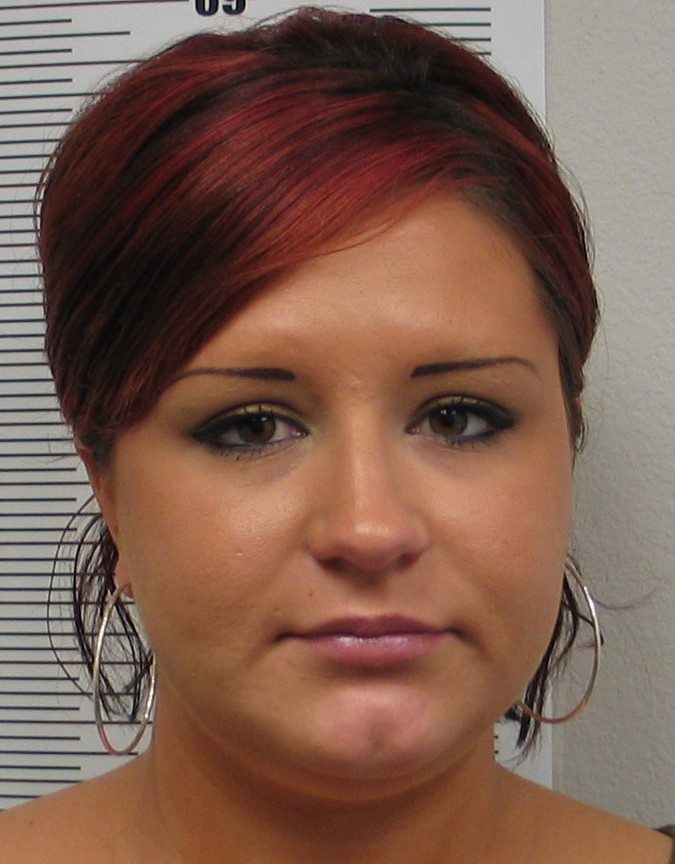 of a woman arrested on a Department of Corrections escape warrant during a traffic stop.
Trisha L. Boulton, 25, (pictured) was a passenger in a 1993 Cadillac driven by her husband when Officer Justin Elliot stopped it for equipment and license violations about 1:30 a.m.
Boulton's husband wasn't cited.
In a news release, Sgt. Dave Reagan said Boulton "probably wishes the contents of her bra had remained (Victoria's?) secret."
---
---