Tue., Feb. 8, 2011, noon
Deputies saw Clemmons before murders
SEATTLE (AP) — Two deputies in Washington state encountered a convicted felon less than eight hours before he slaughtered four police officers, but a warrant check came up empty, leaving the man free to commit the slayings, documents state.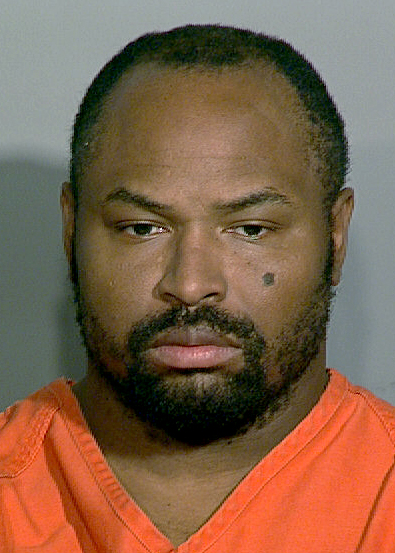 Those details, first reported by The Seattle Times, were included in more than 2,000 pages of law-enforcement documents released under a Public Records Act request this month.

The Times, The News Tribune, The Associated Press and Seattle television stations KING, KOMO and KIRO sued to obtain the documents and ultimately prevailed when the state Supreme Court unanimously ordered the release.

The documents show that at 12:38 a.m. on Nov. 29, 2009, Deputies William Marquiss and Levi Redding were on patrol when they pulled behind Maurice Clemmons' 1976 Lincoln Continental.

"Deputy Marquiss informed me he was familiar with the vehicle and immediately had me run Maurice Clemmons to check for possible warrants," Redding wrote in an incident report. "I informed Deputy Marquiss that Maurice returned with a clear status, as the vehicle parked in a driveway .. We drove by slowly and Deputy Marquiss confirmed Maurice was the passenger but could not identify the driver."

Clemmons had previously been held for investigation of child rape and had posted $190,000 bail six days earlier with the help of Jail Sucks Bail Bonds in Chehalis. He had engaged in activity that could have resulted in warrants being issued, including failing to report to his community corrections officer and cutting off a monitoring bracelet provided by Jail Sucks.

Hours after the deputies saw Clemmons, he walked into the Forza Coffee Shop in Parkland and opened fire on four officers as they sat preparing to go out on patrol. Killed were Officers Greg Richards, 42, Tina Griswold, 40, Ronald Owens, 37, and Sgt. Mark Renninger, 39 (pictured above, left to right).
Click the link below to read the rest of the story by Associated Press Writer Gene Johnson.
One managed to shoot Clemmons in the abdomen during a struggle, but Clemmons survived long enough to lead police on a massive manhunt that ended two days later, when he was shot and killed by a lone Seattle officer on patrol.

Clemmons had previously been convicted of felonies stemming from a seven-month crime spree and was ultimately sentenced to 108 years in prison in Arkansas. Then-Gov. Mike Huckabee granted him clemency in 2000, despite a history of unrelenting bad behavior and violence in prison, and he moved to Washington state.

The News Tribune reported the newly released documents also show that about two months before the shootings, Clemmons told his wife he planned to "kill every last one of them devils," referring to police.

On the day of the killings, Nicole Smith told investigators the exact opposite — that she had no reason to believe Clemmons was angry with police.

"Nicole said she would be shocked if Maurice was involved with the shooting of the Lakewood officers," Pierce County sheriff's detective Robert Jackson wrote in a report documenting his interactions with her.

Relatives and associates of Clemmons who had been charged with helping him before or after the shootings had sought to bar the release of the records.

The Times reported that other records show Clemmons was an active drug dealer. One of his friends, Reginald Robinson, told sheriff's investigators that he and Clemmons would buy ecstasy in bulk from Arkansas and resell it in the Puget Sound area at seven times the price.

In an interview with a detective on Dec. 1, 2009, Robinson denied transporting Clemmons after the shooting, but disclosed the Federal Way hotel room where Darcus Allen, who police suspect drove the getaway car for Clemmons, was staying. Allen was arrested based on the tip and is now facing murder charges in Pierce County.
---
---