Thu., Feb. 10, 2011, 11 a.m.
Judge nixes publicity law in Hendrix case
SEATTLE (AP) — A federal judge has struck down parts of Washington's "right of publicity" law in a long-running legal fight over the use of the name and lik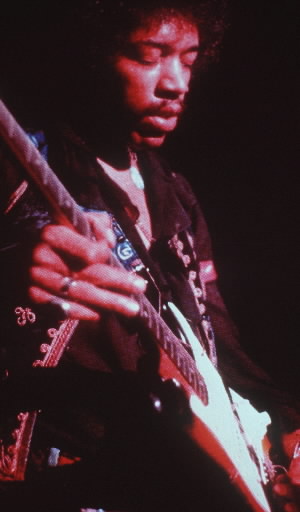 eness of legendary guitarist Jimi Hendrix.
U.S. District Judge Thomas Zilly made the ruling this week in a case brought by Hendrix's estate against a company run in part by the guitarist's brother, Leon Hendrix.
The judge says that Leon's company can market items using Jimi's name, likeness and artwork as long as it doesn't infringe on any trademarks held by the Hendrix estate.
Zilly ruled earlier in the case that some actions by Leon's company, including using the name HendrixLicensing, did violate such trademarks, and a jury trial is scheduled for May to determine damages.
The judge said that in 2008, the Legislature amended the state's Personality Rights Act to allow anyone to claim publicity rights in Washington state even if they had no connection here. Zilly said that was random and unconstitutional.
---
---